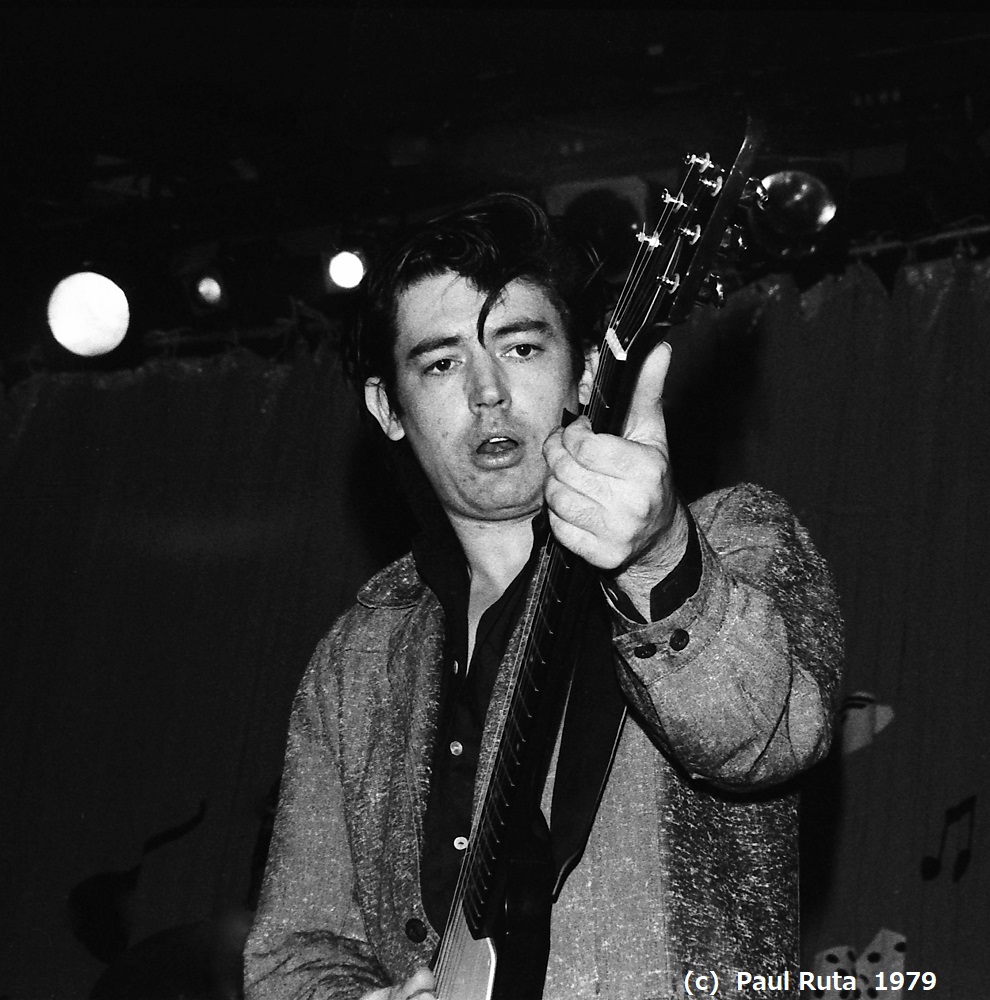 This great image in Toronto
in 1979 was taken by
Paul Ruta. Thanks!

Click the image, you can
find out other two images.

Guitarist/Singer/Songwriter Chris Spedding has been a mainstay of the British session scene since the late 60s, playing with just about everyone from Nucleus, Jack Bruce, John Cale, Elton John, Mike Batt, to Paul McCartney & The Bay City Rollers (anonymously!).
In 1975 Spedding had a hit record called "Motorbikin'".
In the late 70s he moved to the States and worked with Robert Gordon, Jerry Harrison, Dick Rivers and Johnny Hallyday.
Since 2001, Spedding has been playing live with Roxy Music/Bryan Ferry, The War Of The World and R.Gordon / D.Rivers, Herbie Flowers, Charlotte Glasson among others.
In 2011, put out solo album "Pearls" and formed a legendary band called King Mob with Steve Parsons, Sixteen, Glen Matlock and Martin Chamnbers, but was short-lived unfortunately.
In 2015, he released his 13th original studio album "Joyland". On 29th June 2018, he had the 50th Anniversary Concert in London and this show came out.
Still he is playing with Bryan Ferry, Robert Gordon and The War Of The Worlds.