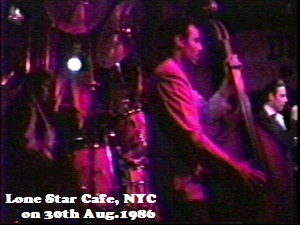 imcomplete, sorry

1. The Way I Walk
2. Lonesome Train
3. In the Middle of the Night
4. The End of the Line
5. Twenty Flight Rock
6. Breaking Out Tonight
Treat a Dog
Someday Someway
There You Go
You're Undecided
It's Only Make Believe
Black Slacks


Robert Gordon - vocals
Chris Spedding - guitars
Tony Garnier - bass
Anton Fig - drums

Please click the image for the 30" video.